The day is almost upon us - Graduation Day 2017.
The hall has been prepared, the rooms have been cleaned, and all the practices have been completed. All that remains is for the weather to warm up, stay dry, and hold out until at least tomorrow evening!
Today, however was all about practicing for tomorrow. The students had classes in the morning, and the 3rd years had a dry run at their ceremony as well.
The afternoon was about celebrating achievements by students and school clubs throughout the academic year.
This was held in the Sports Hall and served to remind the 3rd years that their time as High School students is drawing to a close.
It's been a good three years for them - only one more day to go!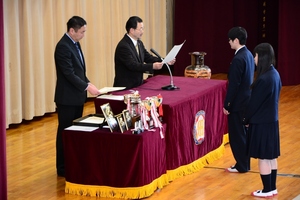 Congratulations are in Order.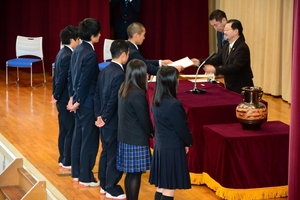 Nice one!
The crowd looks on.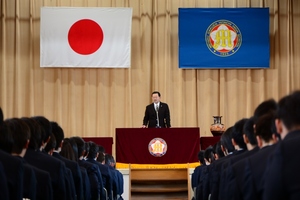 Final Words of Wisdom From The Principal.
​