The 327 : A Day of Celebration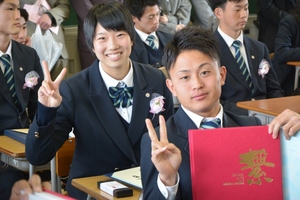 Miss Tozawa and Mr. Kusano, "formerly" of class 3-7, celebrate their recent graduation from Meishu High School.
​
On this March, 1st, of the year 2017, 327 "students" of Meishu Gakuen High School joined over 22,000 others in becoming graduates of this school. For their three years of effort in all aspects of school life, congratulations are deserved.
The graduation itself started with a lot of empty chairs being ceremoniously filled one class at a time by the students.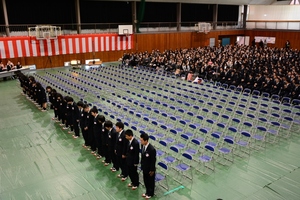 Filling the blanks - students make their easiest contribution of the day.
Class after class arrived until eventually all the seats were taken.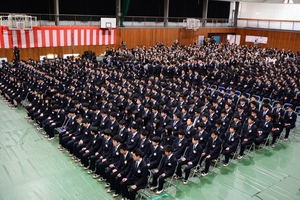 ​A near full house such that the ceremony could begin in earnest.
Once all the students were in place and each name had been called by the homeroom teachers, it was time to receive awards.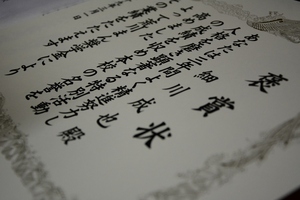 ​An example of the awards presented at this morning's ceremony.
All awards were presented by the Principal, Mr. Nakahara and received on behalf of cohorts of students by selected representatives.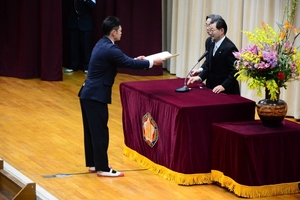 Pro-leaguer Mr. Hosokawa receives rewards for his cohort of rewardees.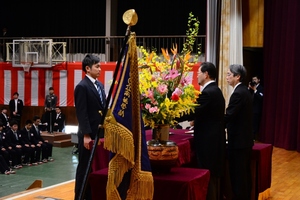 Awards were made by the Principal and Vice-Principal with all suitable earnestness.
After the awards came the speeches which were restricted not only to teaching staff and guests, but also included those made by members of the class of 2017.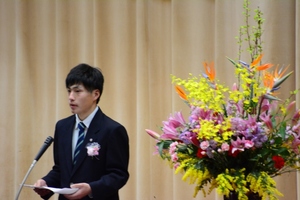 Ladies and Gentlemen.......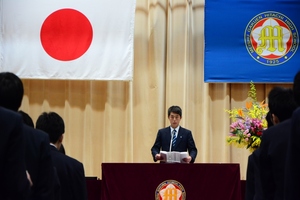 .....it is an honour to stand here before you today.....
And once all the ceremony was complete, it was time for the new graduates to make one final return to their home rooms, have one last home room with their teachers before joining their friends for future celebrations in restaurants and karaoke clubs in the area.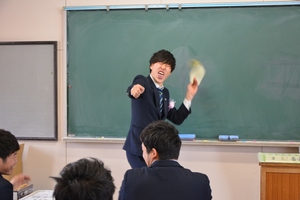 3-8 I'm a Graduate!!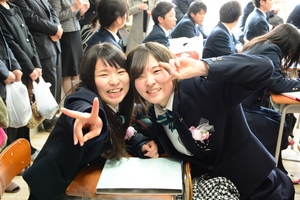 3-6 - We're Graduates!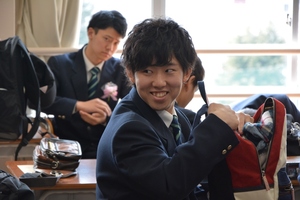 3-6 My bag's almost packed and I'm ready to go!!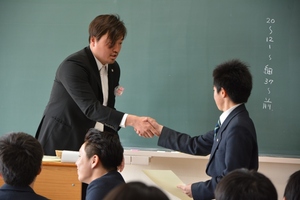 3-10 Congralutions Sir!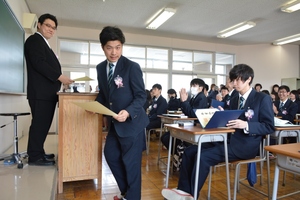 3-5 Ooooooh Shigamura, ever the entertainer!
Congratulations Class of 2017 on your Graduation.
Do Meishu, yourselves, and your families proud.
​
​
​
​